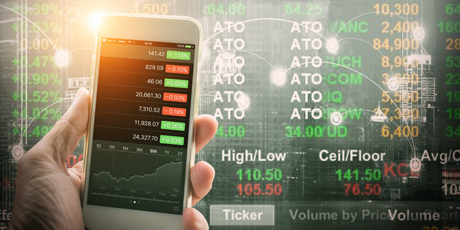 On-the-GO, Mobile Trading; the new BUZZ word in Capital Markets Industry!
There was a time, when the traders can't get out of their desk and it still exists at few places. This could bring down the efficiency and the accuracy of trading. After all, it is in human's nature to err.
The number of smartphone users around the world has increased from 2.1 Billion in 2016 to 2.5 Billion in 2019 and the number is not going to plummet instead it's going to rise! This millennium is in need for Speed, Accuracy and Efficiency. So, make your trading simple & efficient with on the GO Mobile Trading.
Mobile Trading is a radical application, which includes comprehensive trading and market monitoring platform. It offers real time streaming quotes, charts, market depth and the ease to trade hassle free across all asset classes anywhere and at any time.
With Mobile trading, investors can access trading platforms from their mobile phones rather than being restricted to traditional trading methods via computer. This technology allows the user for smart phone access to actively manage their portfolios even when they are away from a desktop/laptop.
Trading through the Smartphone can keep investors up to date with the latest most important impactful events on the financial markets around the world and in the local environment. This in turn affects the big shot financial firms in a direct way, as their reactions will be based on the results of these events and their effect on the market as they happen.
Why you should choose Mobile trading?
It can,
View Market News, Trade History, Order History, notifications and details
Access to Live Quotes, announcements and news feeds.
Examine the market statistics on weekly or monthly basis through data visualization
Manage multiple accounts
Guarantee the security and safety of your trades
Regulated by the Commodity Futures Trading Commission (CFTC)
Live Market Data with Robust Technical Analysis tools
Market monitoring, Portfolio Positions & Holdings
Investment Account view and details
Create watch lists to monitor the market & customize it as per your requirement
Graphical view of stock performance
Encyclopedic Portfolio
Archived market statistics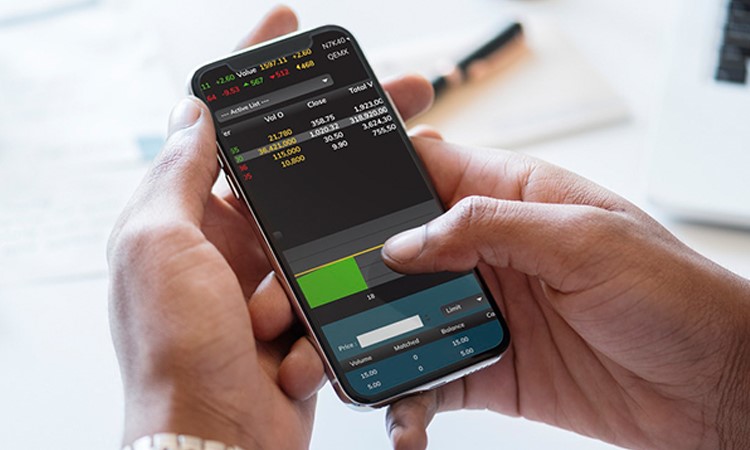 Business Capabilities of Mobile Trading Platform
Upsurges Accuracy in Trading
All the orders which has been placed by the Investors will be received by the stockbrokers through Order Management Platform. Both the parties have transparency, which minimizes errors such as incorrect order quantity, pricing etc. and in turn increase the trading accuracy.
Lowers Operational Costs
Through the mobile trading platform, stockbroking firms provides a platform for thousands of Investors to get connected with various exchanges and place orders instantly. This reduces the resource cost involved in the manual operations such as voice call, message, fax etc.
Ease the processes to enable the trade volume
The platform displays enormous Market data for the Investors by connecting with multiple stock exchanges across the globe. At a single screen, Investors will get various options irrespective of trading products which opts them to trade on multiple markets and thus increases the trading volumes.
Eliminates manual Intervention
With the help of the platform, Investors can place their orders and view their trading history & transactions without any intervention. Investors can also get rid of any frequent calls, messages.
Simple & Secure:
User-friendly Platform for easy accessibility and secured transactions with high transparency.
Accessibility:
It can be accessed through Mobile (Android & iOS users), Desktop and web based.
Sensiple's Swapcue is one such mobile trading application for Sell Side institutions & their clients to place and track their orders on the go, with Real-Time Market Data.
With Swapcue, you can perform stat-of-the-art trading capabilities and can benefit by increasing your trade volume.
If you are not a big believer of Mobile Trading Platform, It's time to embrace the change, for good! To know more about Swapcue, write to us or drop an enquiry.
Blog Thumbnail