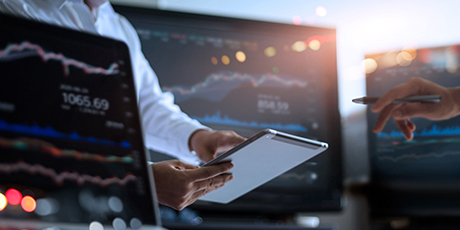 6 Reasons why Financial Institutions should adopt RegTech!
Every now and then, emerges a buzz word, which surges its industry growth exponentially. Such buzz word is 'RegTech', which is deciphering the regulatory concerns for many firms. Comparing to other industry, the most alarming victims of compliance are the BFSI sector. Being non-compliant, either affects their reputation/business or they lose a lot of money on penalty.
So, let us discuss in this blog on how RegTech is impacting the way the financial institutions operate their regulatory frameworks.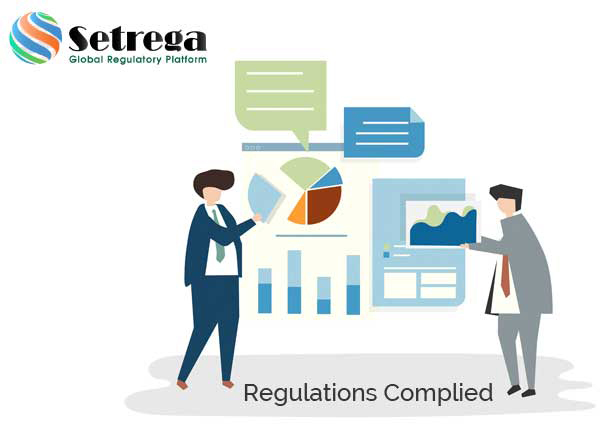 What exactly is RegTech?
As per CBInsights, "RegTech (Regulatory Technology)" utilizes information technology to enhance regulatory processes. The objective of RegTech is to enhance transparency as well as consistency and to standardize & automate the regulatory processes by emphasizing on regulatory monitoring, reporting and compliance.
Why RegTech and why now?
The aftermath of global financial crisis has stressed the focus on regulatory compliance in financial services industry, which has pushed the regulatory bodies to tighten the practices on financial institutions.
The number of regulations a financial firm has to comply has grown since last decade. Also, the financial institutions are put up with the massive competitions with the FinTech newbies and in order to overpower the competition and to imply as the top player, they are entailing with RegTech, as this technology is here to solve their complications much faster & easier with automation.
RegTech is resolving the regulatory and compliance issues and providing answers to the unsolved questions by doing wonders with the data.
Efficiency
RegTech helps to operate more easily and efficiently. Be it any kind of data or the volume of data, RegTech solutions can handle it more seamlessly.
Automation Capability
Generate your regulatory reports without manual interruption. RegTech is capable of accepting source data in any format and can convert it into acceptable regulatory reporting format with one-time configuration. Source Data synchronization, Report generation and Submission can be scheduled in Weekly, Monthly and Real-Time basis.
Compliance Establishment
Financial Firms need not worry about new regulations or amendments to statutory directives. The RegTech solution can provide flexible data source configuration, API mapping and reporting format changes with minimum customization in product level. It ensures major relief from regulatory risks and compliance risks of various regions.
Scalability
The RegTech solution is scalable in terms of increasing number of connections, volume of data, number of reports and formats, increased number of submission modes and regulatory authorities.
Transparency
Handling huge volume of data always has a challenge of managing data, exception handling, error correction, and auditing. RegTech solution makes it simple and allows clients to have full control over data by powerful data transparency method to handle reports, identify error data, malformed information, and manual correction.
RegTech is more than a FinTech
Unlike FinTech, RegTech can be used to provide regulatory solutions to other industry firms.
Market Surveillance
Every firms are looking to have an upper hand by exploiting the data through analytics. RegTech start-ups are providing useful tools to monitor market participants using newsfeeds, chats and emails. Also, the data among traders over multiple channels are put to use for better market research.
One such product is Sensiple's RegTech solution termed 'Setrega'.
Setrega can resolve your firm's regulatory concerns, if you are facing any one of the following challenges, our Innovation team can help you out. Do you have:
Complex Reporting Data Management and Report Configuration
Frequent changes in regulatory report structure
Data validation requirements in report generation
Handling multiple data sources in many input systems
Setrega, a Global RegTech Analytical Platform can handle multiple Data Input Source and Formats.
The solution provided was much comprehensible with,
Flexible Input configuration with minimum customization effort
Setrega Data Management using Reference Data Engine and Achieve Mechanism
User Interface to modify Regulatory Reporting Template / API
A dynamic Alert configuration in Report Generation module
Our solution can help you to meet your compliance standards and work along to ensure compliance, audit and risk flows are adhered with the cutting-edge technology implementation.
Oops! Sorry I gave you more than 6 reasons to adopt RegTech. Want someone to help you out in knowing more about RegTech solutions and the products. Give us a call we would be happy to show you a demonstration!
Blog Thumbnail