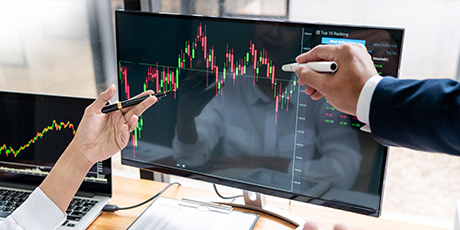 How fix can standardize post-trade transparency in trade settlement
The millennium is moving towards trading in micro-seconds, but nothing has changed majorly in post-trade during the last decade. The major investments contributed to front-office solutions, whereas the middle and back-office should also be given equal preferences.
The industry pressure is mounting to reduce the settlement risk, avoid manual errors in back-office processes, and improve efficiency. This can be achieved through the FIX protocol, which standardizes the allocation, affirmation, and confirmation processes by providing a compelling advantage for the industry.
Apart from trading communication, the larger perspective anticipated for FIX is extending its scalability to back-office operations. The efforts for the early adoption of FIX in back-office processes are pushing away the legacy systems and pioneering the migration towards FIX.
Post-trade processing via FIX contributes to reduced settlement cycles and can enable T+0, T+1, T+2, which can mitigate the operational & settlement risk and can increase operational efficiency in post-trade workflows with reduced cost.
The Need for FIX in post-trade processes!
Increasing Regulations: The trading regulations are increasing day-by-day and are expected to be reported within the same transactional day to ensure investor protection, but the back-office requires a lot of manual intervention, which makes it near to impossible for reporting. FIX can enable standardized communication in ensuring the regulation have adhered.
Shortened Settlement cycle: Prior to this millennia, the trade settlement cycle takes around T+5 & T+3, but the industry today is moving towards a much shorter trade settlement cycle like T+2, T+1 and even T+0, which can be made possible only through FIX's standardized settlement instructions and handling. Usually, the settlement instructions need buy-side attention while processing but FIX can reduce the manual intervention and can process efficient workflows.
Enabling Post-Trade transparency through FIX
In a time where regulation influences the decision making in this industry, it is essential to bring forth the substantial processing issues around the confirmation and affirmation process in the extended trade volumes and decreased average trade sizes. This prompted buy-side firms to look for alternate solutions to communicate allocations, confirmations, and affirmation of their trades.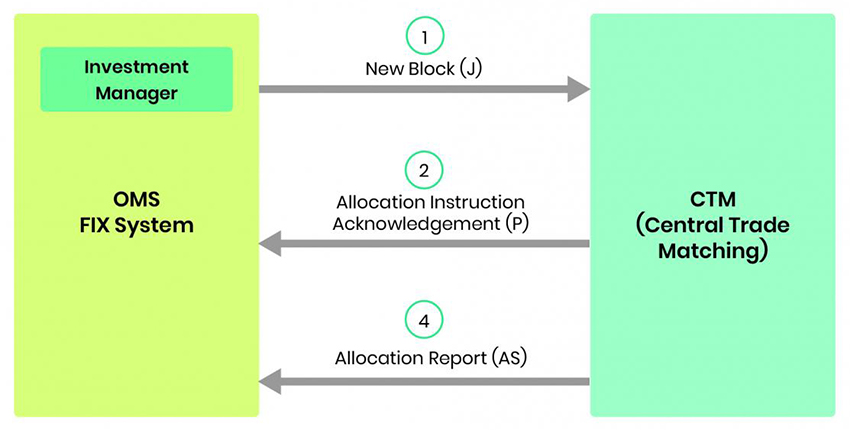 The real-time integration with OMS systems supporting multi asset-class platforms can unify the post-trade workflows. The unified back-office automation using FIX protocol can reduce a lot of manual interventions during the allocation, confirmation, and affirmation processes, which drastically reduces trade processing cost, shorten settlement cycle, and increase post-trade operational efficiency.
A comparatively large number of asset managers are looking to automate post-trade processes using FIX protocol. Also, they explore the possibility of using FIX for confirmation and allocation.
Meanwhile, the clearing & settlement processes comprise high volumes of local and cross-border trades while supporting diverse and complex financial instruments. This makes the custodians to strive for a robust & automated post-trade processing platform, which can be integrated with cash processing capabilities for real-time settlement, and this supports only a few asset classes in today's system. This integration also has the ability to manage risk and compliance needs.
FIX is addressing the post-trade hassles in the evolving space, the one in which trading technology has progressed much faster than post-trade. FIX protocol can re-engineer the legacy post-trade workflows by standardizing the end-to-end process with increased transparency. This cross-industry effort has the potential for extensive risk mitigation in this post-trade space along with cost saving, improved processing time, and accuracy. Talk to our experts to learn more about this FIX protocol implementation.