"Save your corporate reputation and customer relationship over profitability using Sensiple FRMS"
Sensiple's FRMS platform is built with anti-fraud analytics, algorithms, and supporting data models. We ensure real-time proactive multi-channel and cross channel transaction monitoring of all potential financial threats and frauds.
The platform is built on robust technical architecture blended with intelligent technologies such as AI & ML to understand the transaction patterns. The Advanced pattern matching provides faster, more versatile and accurate enterprise fraud detection, reduces false positive alerts.
It optimizes the operation efforts and costs. Setrega is scalable product with competitive advantage against the fraudsters to preserve your brand value, customer loyalty worth millions of dollars and corporate reputation.
Setrega provides highly flexible reporting and dashboard consoles to create alerts and alarms to respective operational units. Tracks actions and intimates follow on until full resolution. The Dashboards are native to Strega and customization are very simple.
Why Setrega?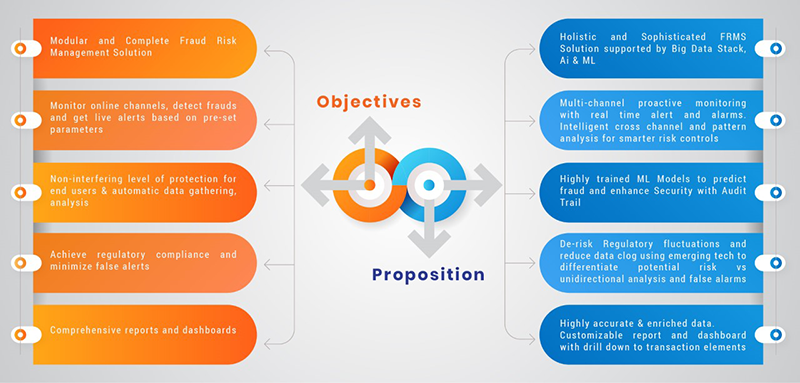 Benefits

Reduced TCO of Risk management platforms with shorter RoI

Increase the ability to proactively track fraudulent patterns

Real time monitoring of multi-channel and cross channel transactions

Create Intelligent Data Model & Training to power up Machine Learning capabilities

Create business insights with Intelligent on-line transaction monitoring capability

Regulatory compliance and reporting
Reduce the ability internal frauds