Sensiple's application modernization services help modernize your legacy systems to improve flexibility, reduce disruption, mitigate risk, and lowers costs. We support you in addressing issues such as multiple technology platforms, the high cost of maintenance, unsupported systems, shrinking employee expertise, lack of integration, and web capabilities in the legacy system.
Specialization:
Sensiple's modernization services provide a metrics-based framework to help you choose from different methods available – web-enabling, re-engineering, re-hosting, integration, and new development, which are all delivered via the global delivery model. Our specialization in application modernization services includes,
Migration: modernizing legacy systems in an efficient and cost-effective way
Re-engineering: rebuild applications in a new platform with improved functionality, such as SOA (Service Oriented Architecture)
Re-hosting: without significant changes, migrating legacy applications into a different platform
Package implementation: reinstating legacy applications with an off-the-shelf software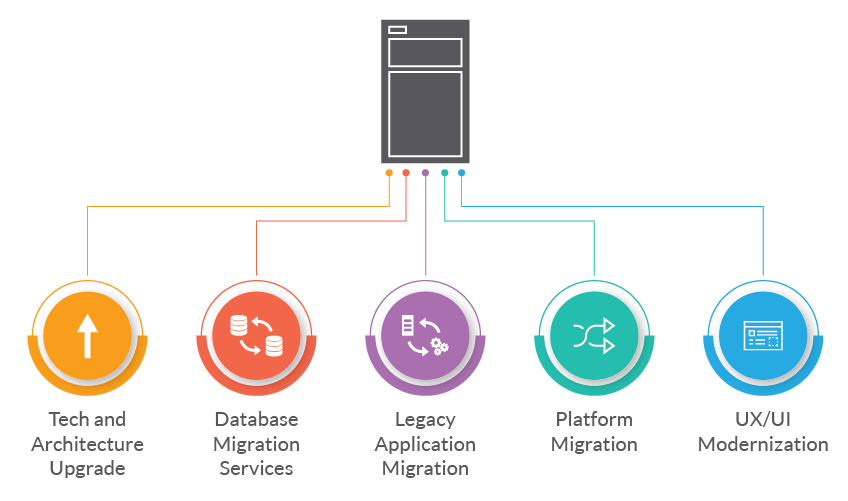 Approach:
We provide timely assistance to help our clients protect their custom application and software investments by transitioning to modern technology platforms, practices, and models in a way that reduces their technology, design, and roadmap risks.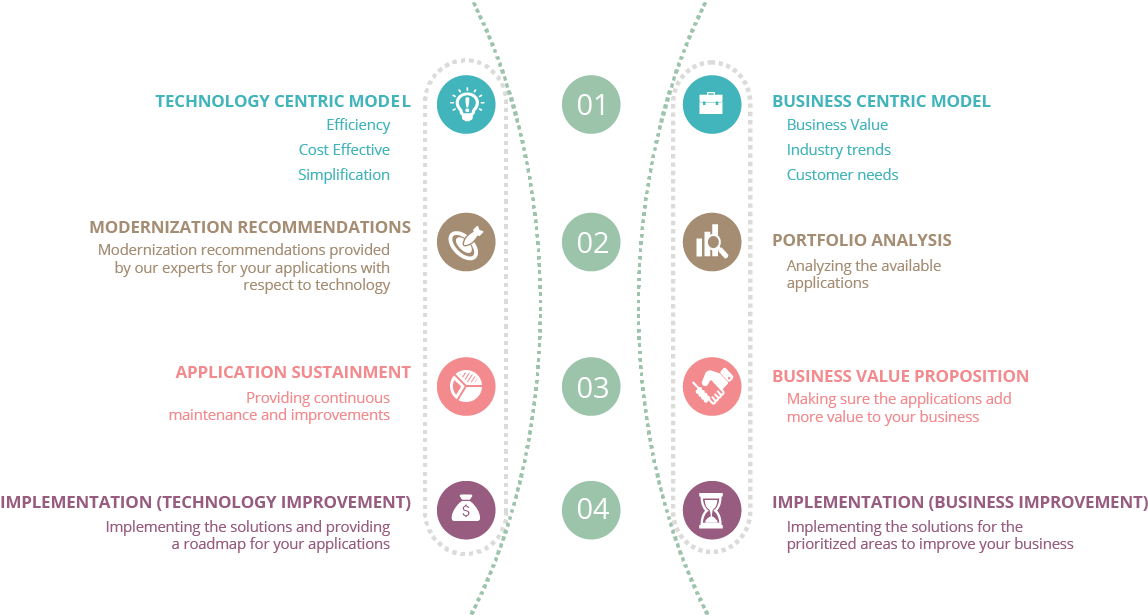 Benefits:
Sensiple's modernization approach reduces risk and lets you harmoniously modernize your applications without disrupting the current process in your business.
Avoid data redundancy by integrating various applications.
Save money while reducing maintenance costs
Get more out of your existing IT systems over the long-term while cutting expenses and disruptions
Hardening security using features like multi-tenant security and user privilege parameters
Achieve faster results through flexible teams that can be quickly assembled and deployed