Sensiple's custom application development services incorporate an extensive range of technologies and follow industry-standard practices. We at Sensiple take the effort to understand your business and provide solutions that will add value to your business. We hold the expertise in developing Custom Software that caters to your company's specific needs and improves performance.
Specialization:
Based on your project requirements, we provide technology specialized developers to deliver dynamic solutions that meet your needs.
Web Application development
Achieve faster business value with improved technology excellence and cost optimization through our customized web application development services - web app development, UI/UX programming, portal development, web services, website design, access controls, etc.
ServiceNow Application development
We leverage our substantial business and technical expertise to help our customers maximize their investment in ServiceNow. Sensiple is a closely aligned ServiceNow partner, specialized in implementing ServiceNow ITSM solutions and integrating & building applications on the ServiceNow Platform.
Desktop Application development
We build cross-platform desktop applications for all major operating systems, (Windows, Mac OS X, Linux) leveraging Platform as a Service provider for the public, private, and hybrid cloud apps & infrastructures.
Cloud Application development
We develop custom applications that leverage cloud infrastructure and migrate legacy apps to cloud architectures. Our cloud-enabled applications help to scale up your operations with the cloud environment and platform.
Mobile Application development
We build enterprise-level mobile applications to help you improve business productivity. We develop web, native, and cross-platform mobile applications utilizing our core capabilities in leading mobile platforms such as iOS, Android, Windows, HTML5, etc., for engaging.
Enterprise solutions
Business workflow optimizations
Valuable & defined utilities
Educational platforms
Lifestyle & entertainment access and much more
Technology Stack: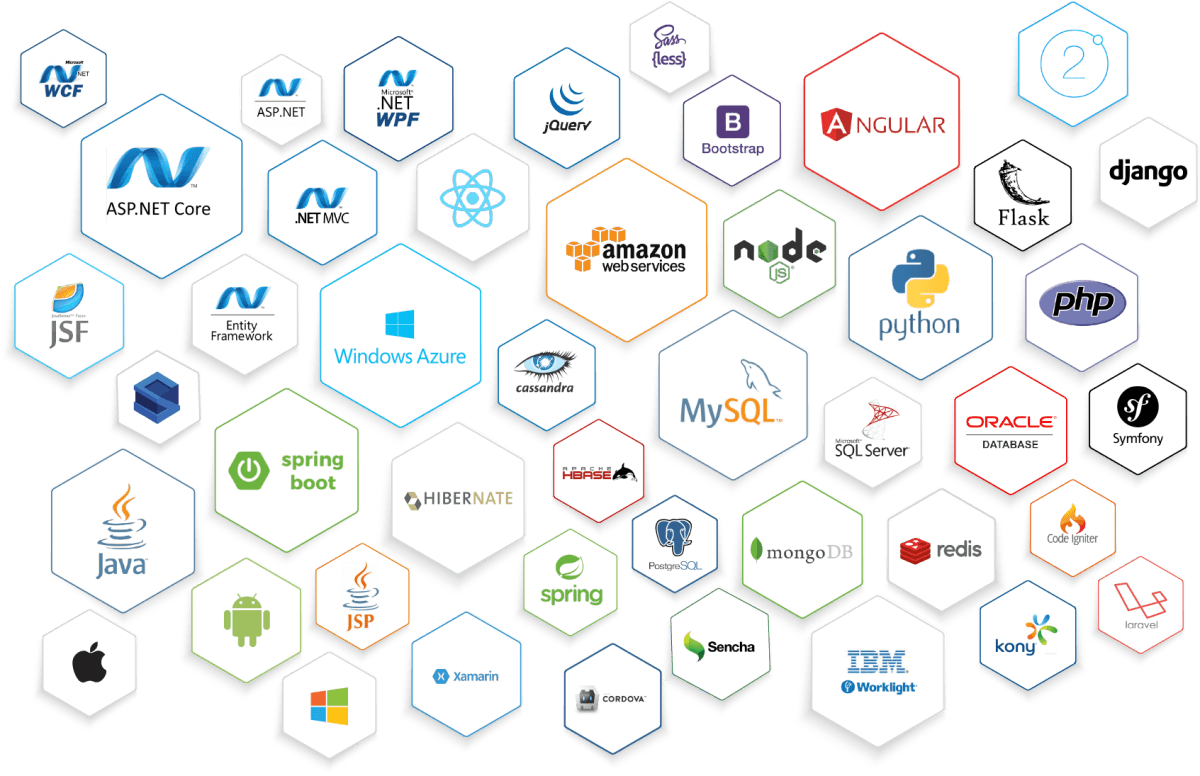 Approach:
Sensiple offers a customer-focused approach for application development, focusing on the results and value it delivers. We support your business to accelerate the development of web-based, desktop and mobile apps with on-demand developers. After launching the custom software, our process makes sure we reexamine your application to further improve on it.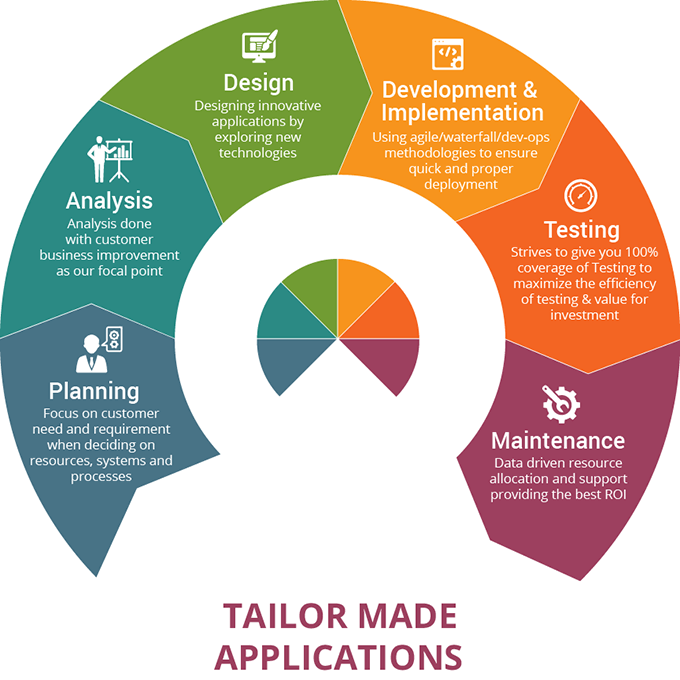 Benefits:
We at Sensiple ensure that your business takes advantage of the custom application development with the following benefits,
Increase in productivity
Scalability
Integrity
Security
Performance
Maintainability