Database Administration:
Our DB Administrators play a very vital role in keeping up the DB platform performing as designed. They are tasked to perform routine maintenance, troubleshooting, High availability setup, backup, and patching.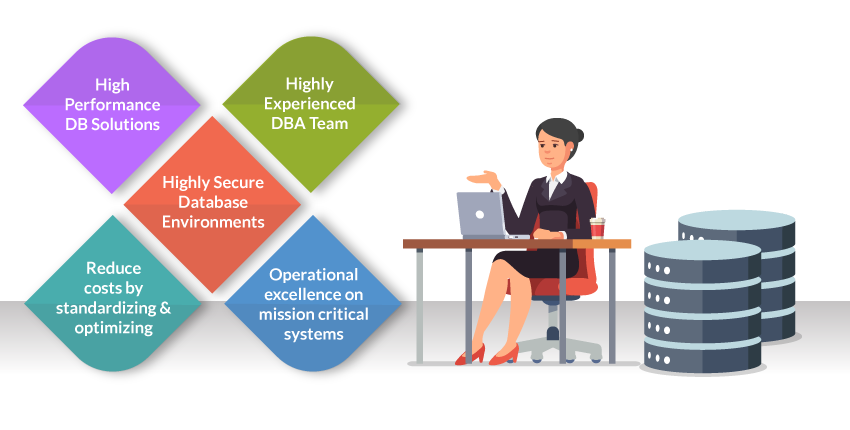 High-level DBA services include:
Install SQL/Oracle Server & Configure DB
Database Lifecycle Management
Manage Upgrades & Patches
Database Assessment
Database Security
Complex Database Migrations
Scheduled Database Maintenance
High Availability & Database Recovery Solutions
Manage Backup / Restore
Performance Tuning
Database Recovery
Cloud Adoption
Supported Databases

Database Development:
Our database experts have broad expertise and hands-on experience in delivering sophisticated database solutions.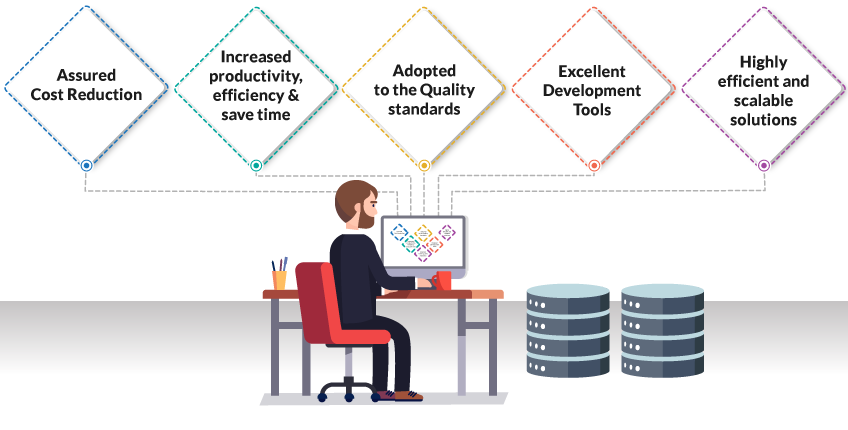 We have experienced consultants with extraordinary scripting skills on the below:
Database Programming
Error Handling & Debugging
Job Scheduling
Database Performance Scalability and Indexing
SQL optimization & Performance Tuning
Database Integration
Replication- Data Synchronization among multiple servers
Stored Procedure Development
Database Object-level Designing