In application modernization, manual testing takes away a substantial amount of time and effort while making code changes and deploying them. This scenario worsens when companies want to add DevOps to their processes. To ensure faster and cleaner application deliveries, Sensiple provides test automation services to meet the goal of continuous improvement in business velocity throughout the application development lifecycle.
Our comprehensive test automation services include planning test automation, selecting the right testing tool, constructing and maintaining the full test automation environment, designing and maintaining different types of test automation scripts, and more…
We have a veteran team of dedicated test automation engineers who utilize their experience and intellect in automated UI, API, mobile, and performance testing by using top test automation tools. Our prime aim is to help enterprises to expand their regression testing covers to eradicate maximum defects right before production, and accelerate releases.
Our Test Automation Capabilities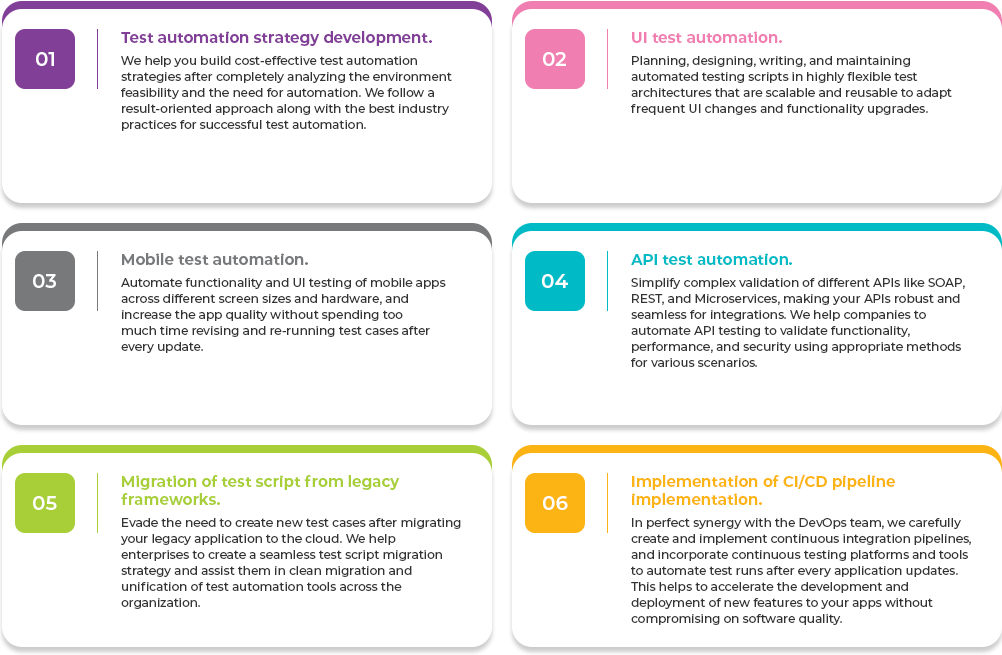 Our Typical Workflow