Our Core Testing Services are mainly focused on releasing projects to market rapidly and efficiently. Sensiple helps accelerate time to market through manual and automated test scripts, testing data sets, tools, and templates built and designed to work in your environment.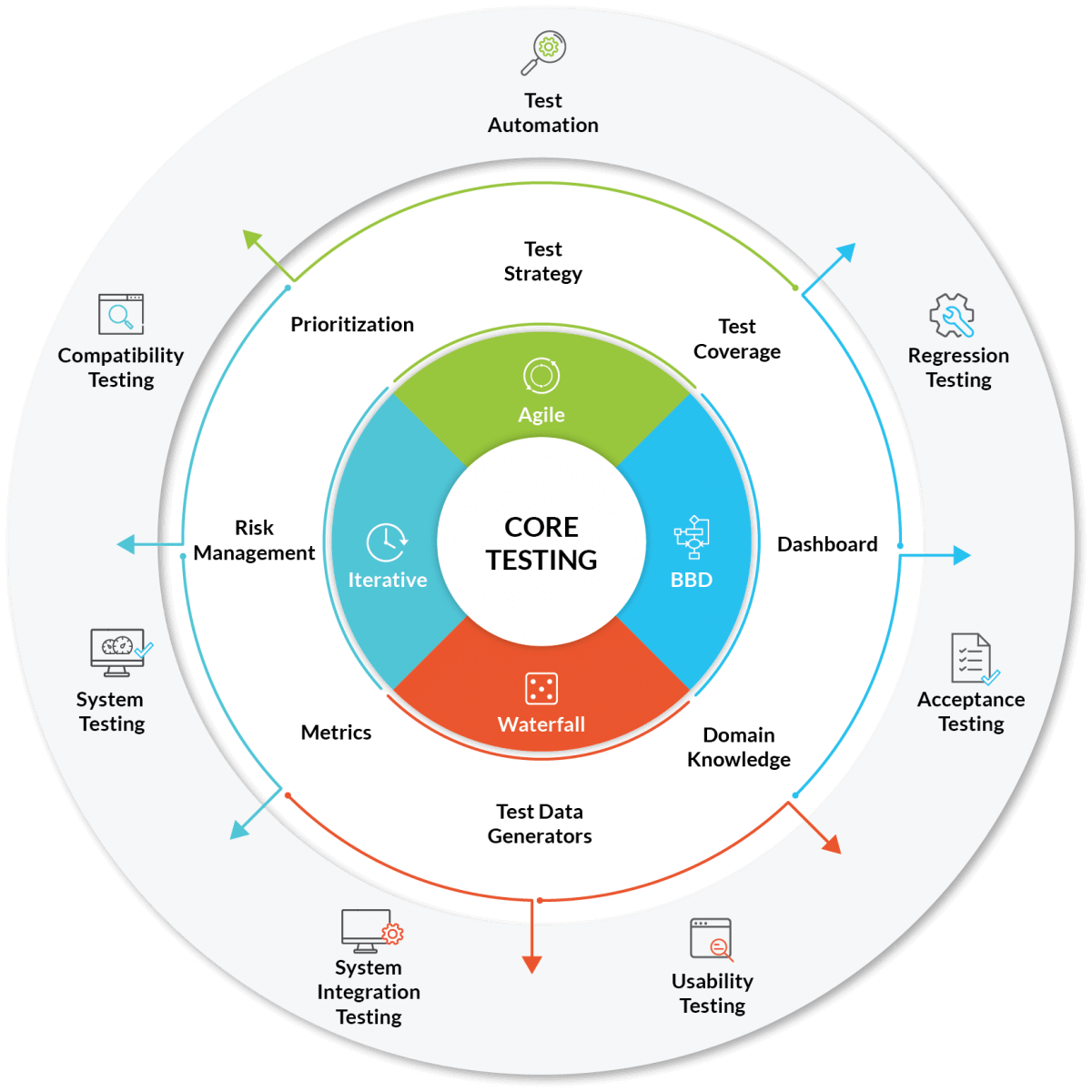 Approach:
Our testing practice helps to ensure the functionality, reliability, and stability of the software applications/products before it enters into the production phase, thus delivering a delightful experience for the customers. The key objective is to offer the best proposition for building a unified process, ensuring consistent quality, and improved go to market parameters.
We introduce testing early in the development lifecycle to detect defects at the beginning to reduce the overall cost of development and improve the quality of delivery. Our functional testing approach is well-structured and leverage industry-leading testing tools, techniques, and in-house accelerators. And our regression testing approach ensures the quality of the application is protected from any unintended impacts caused by new features or enhancements.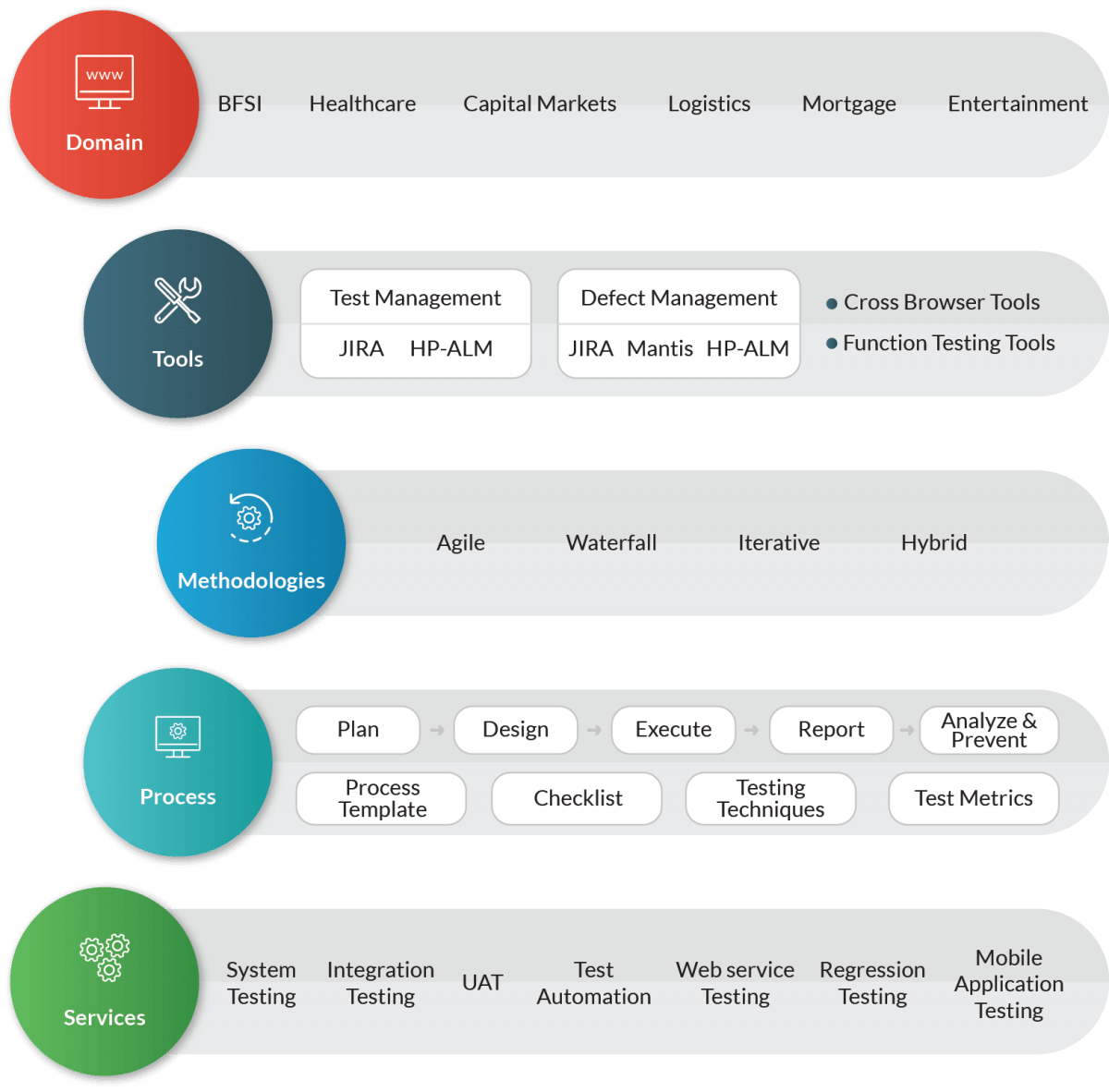 Business Value:
Sensiple's quality & validation services have produced incredible results for the customers using standardization, automation, and reusable components to improve the effectiveness and accuracy of their testing processes. In particular, we have
Reduced cost up to 30% by automating the test efforts and moving testing to a specialized Testing Center of Excellence
Reduced overall test cycle time by 20%, employing reusable/re-engineered testing Components and introducing a risk-based testing framework
Reduced cost up to 20% utilizing a capacity planning model to improve efficiency and resource utilization
Speedy application release, improve software quality and reduce business risk and costs with Sensiple solutions
Strengths: