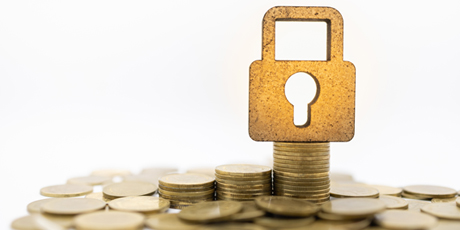 How deploying RegTech can solve the financial crimes
RegTech uses emerging technology to help firms address risk and regulatory challenges. The technology helps financial institutions in numerous ways, starting right from activities like loan approval to strict monitoring of monetary frauds, fraudulent trading practices, money laundering. Financial crimes are disguised as criminal activities such as drug trading, corruption, or human trafficking to conceal their base sources.
Financial malpractice procedures are hard to track down. The black money travels through the various economic system, converted by multiple financial products, deposited and withdrawn in the names of passive account holders across numerous locations. Black money is mixed with legal funds and places in legalized institutions, making them white. Banks often get victimized in the process as they have quite an important role in money transfers. However, insurers, security, and asset management firms at times are also alleged in money laundering activities.
The Financial Intelligence Units (FIUs) of various national and international law enforcement agencies detect any suspicious activity. Banks and FIs have two primary responsibilities: the first is know-your-customer (KYC), which involves checking the customer's identification and source of wealth. It is necessary for assessing his risk profile and the probability of illicit activities. The second role is to scrutinize the customer's transactions.
How can RegTech deployment stop Financial crimes?
Regulatory Tech solutions aim at improving the ability, speed, and efficiency of FIs. Besides, it helps them to analyze or share data that can detect and report financial crime apart from abiding by the compliance regulatory.
All the benefits that come with the implementation of RegTech technology apply to all the industries and not strictly not limited financial institutions. The regulatory bodies also rely on financial institutions for information about money laundering and illicit economic activities. Adopting RegTech can benefit financial institutions in the following ways:
Reduces blockages in accessing the financial systems.
Reduces inducements for financial institutions.
Helps in better risk management.
However, to utilize RegTech to its fullest potential, it is necessary to implement RegTech solutions in cohesion with effective regulatory reforms.
Recommendations to facilitate RegTech adoption
The potential of emerging technologies like Big Data, AI, ML, and Robotics, etc. lies in strengthening the AML/KYC framework of financial institutions. The mentioned technologies also improve regulatory compliance adherence and data quality, apart from mitigating regulatory loopholes across the entire financial system. Let's have a look at all these critical areas in detail:
Filling gaps in (AML/CFT) framework – RegTech clearly defines the guidelines of primary regulatory concepts universally agreed upon. This technology also applies to money laundering regulations and primary monetary offenses, and confirm "KYC" non-compliance if there is any.
Improving data sharing and data quality policies – Implementing regulatory technologies enhances data quality and data sharing in financial institutions. With this ability, FIs would be able to access precise, whole, and up-to-date data, which would enable a systematic view of any potentially suspicious activity.
Create a base of RegTech experimentation – Banks and financial institutions should have an appropriate environment for testing new technologies for improving AML/ KYC compliance.
If the regulation and monitoring policies are made more durable with the support of technological advancements, the happening of regulatory activity breaches and its associated risks will eliminate drastically, and regulatory framework guarantees that and stop every possibility of financial crimes.
Setrega, a Next gen centralized AML and Fraud Management product for BFSI industry. It enables banks to monitor and alert suspicious transaction activity proactively on cryptocurrency transaction, Customer, and account level on huge volume of data from multiple sources/channels/formats. Aides banks in understanding of customer risk profiling, and ensuring that subsequent transactional activity is in line with the Risk profiling. It also provides a configurable business rule framework where various alerts can be configured as Rules/FATF Rules generating the alerts and assign it to integrated case management module for end to end tracking and alerting purposes.