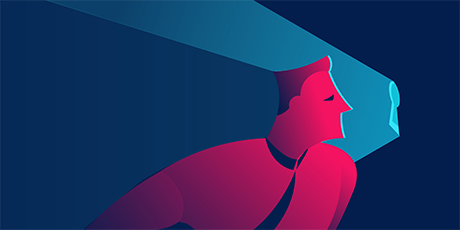 How financial crimes are risking systemic stability globally! Here's how to prevent it
Though the global fight against financial crime is critical, the current financial crime risk management framework is not as useful as it should or could be. Globally, the amount of money laundered each year is estimated to be 2% to 5% of global GDP. This illicit cross-border finance supports most of the worst illegal activities faced by society today, including terrorism, sexual trafficking, modern slavery, wildlife poaching, and drug smuggling.
Improving the public/private partnership
An intelligence-directed financial crime model can effectively confront the financial crimes through Public-Private Partnership (PPP), which is a collaboration between financial firms, law enforcement agencies, regulators, and policymakers.
Public-Private Partnerships should be supported with suitable resources and empowered by more effective information sharing gateways. These partnerships should get stronger with improved technology and work more effectively cross-sector and cross-border.
PPPs collaborate to ensure that the intelligence and insight are available to all within the financial crime compliance framework for better risk profiling and Prevention of money laundering activities. Regulatory clarity concerning the PPP role can encourage involvement and support the increase of overall regulatory framework effectiveness.
Digital Identity to combat illicit transactions
The current legacy systems are not scalable enough to operate in digital space, where the digitally verified credentials are perceived as regulatory risk, and this makes the organization to fall back to the traditional form of identification which seeks to avoid the risk of manipulating the digital documents.
Another crucial factor is, emerging digital identity framework with centralized models, which is easy to manage and govern, but the system poses a vulnerability for the cyber-attacks. It becomes the reason for the organizations to not implement the centralized structure for maintaining the digital identity ecosystem.
But the organizations realize the need to prevent financial crimes by scaling up the KYC process along with their digital identity for managing the financial crime risk management framework.
This could be linked how Indian Govt is using UIDAI – Aadhaar as unique digital identity. According to NEC, the Unique Identification Authority of India (UIDAI) launched the Aadhaar Program, a national identification system that aims to provide all residents of India with a unique identity and a digital platform to authenticate anytime, anywhere. Each individual gets a 12-digit identification number or "Aadhaar." With over 1.3 billion enrolments completed, the Aadhaar Program is one of the largest national digital identification systems in the world.
Reducing uncertain financial crime regulations & providing regulatory clarity
The uncertainties in the global financial crime regulations can be improved through the agreement on the uniformity of the financial crime policy. There also uncertainties that exist in the KYC process of cross-border regulations, and possible liabilities of non-compliances arise. The intergovernmental organizations are looking to provide additional guidance on these issues by defining and overseeing the policy that empowers financial firms to prevent financial crimes.
The regulators have to be clear and consistent on the terms and obligations for regulatory requirements. They need to support the financial firms to impose the framework onto their compliance program.
Technology enablement to combat money laundering
Complying with regulations is becoming a more complex and cross-functional effort. Due to the growing importance of cybersecurity and the increased regulatory requirements, financial firms are employing emerging technologies like Robotic Process Automation (RPA), Cognitive Analytics, Machine Learning, and Artificial Intelligence to stay ahead of the regulatory burden.
This article will emphasize the higher focus of a volatile financial industry where many financial firms are coming forward to re-engineer their risk management programs. 48% of surveyed financial firms are planning to reform their risk infrastructure by deploying new technologies. Financial institutions face challenges that evolve time-to-time with more complex and uncertain risk scenarios, and this induces the firms to reconsider their traditional methods and implement primarily new approaches.
According to the Deloitte survey, only a few institutions were reported using 48% - cloud computing, 40% - big data and analytics, and 38% of business process modeling tools, and shockingly only 29% implemented the cost-effective RPA to its full potential.
Other tools used by even fewer institutions are machine learning (25%), business decision modeling tools (24%), and 19% of cognitive analytics.
These tools can reduce costs by automating error-prone manual tasks such as developing risk reports or monitoring transactions. They also monitor the data in/out from multiple sources to mitigate risk associated with the trade transactions, and few banks are looking to identify potential threats before the situation arises.
The two-key focus for re-engineering the risk management is to handle the Increased needs of cybersecurity and the evolving regulatory requirements.
Emerging Technologies:
The emerging technologies seem to offer huge potential to re-define risk management. However, still, many financial firms struggle to make informed decisions with considerable uncertainty about the scalability of the system while the regulatory process keeps on evolving.
RPA:
This might help overcome the error-prone manual regulatory process through artificial intelligence and machine learning capabilities.
RPA can effectively lower your operational cost
It can identify the anomaly patterns and will help avoid illegal transactions
RPA can automate end-to-end regulatory processes and avoids manual intervention
Cognitive computing:
Creating a thorough human process in a structured model using Artificial Intelligence and Machine Learning could help untangle the regulatory complexities in a process. This cognitive system has the possibility for self-learning and interpreting silos of complex data for improving monitoring and analysis of suspicious activity on financial institutions' client accounts and payment systems. The transaction monitoring ultimately leads to detect more complex laundering patterns using AI and ML.
Creates risk models which forecasts illegal activities
Accurate analysis of unstructured silos of data
Deploys legal check on the existing and potential clients
Blockchain Technology:
The distributed ledger might help in data aggregation, which solves the cybersecurity issues and will help in detecting the threat before too late.
Enables digital data/ledger management to avoid illicit interpretation of the data
Reduces manual task of reporting by uploading the data on a shared ledger, which makes the transaction more transparent
Due to data transparency, enabling Know-your-customer (KYC) areas is much more comfortable and efficient
Predictive Analytics:
These advanced analytics will help to analyze the data trends to mitigate future threats.
Minimizes the risk of non-compliance and identifies regulatory gaps
Analyses the user behavior to detect fraudulent activities
Stress test business performance under varied market conditions
The worldwide financial crime taskforce organizations have invested billions of dollars, which was estimated to be 2% to 5% of global GDP. The futuristic approach of intelligence-led approach, consistent & transparent regulatory frameworks, the collaboration between public/private partnership, and the effective use of data and the technology innovation can standardize the systemic financial stability and avoid the risk of illicit financial crimes. Reach us, if you are looking for a solution provider to mitigate money laundering activities.