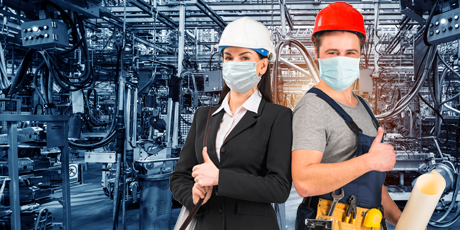 Survival is for those who are flexible; they are smart to adapt and they never give up!
Trust this article finds you safe!
The world is passing through more crises in this century which have not been this widespread, global and catastrophic in recent times. The impact of COVID-19, BREXIT challenges, and evolving regulatory complications of crypto are undoubtedly spreading in the financial sector across the globe. Every business regardless of its size has been put to a grinding halt.
But, there is always a 'silver lining' when businesses are prepared and help each other during these crises.
A strongly developed crisis response capability is required to ensure the efficient management of incidents and to minimize associated negative impacts. Managing crises is inevitable in every organization especially in the Regulatory business because one thing which is going to be certain amidst the uncertainties in the evolving stringency in regulatory laws, fines & penalties, shortly.
With this in mind, our Mission at Sensiple is to extend our support during these demanding times in our capacity.
We have formed a crisis response team that operates 24x7. Our dedicated Regulatory Consultants can help you in all your Regulatory reporting & Compliance requirements to MiFIR/EMIR/SFTR, address BREXIT challenges & regulations, enables crypto regulatory compliance. By staying flexible & open to challenges, we remain committed to helping you with our Module based Architectural Regulatory technologies, to meet your end-to-end regulatory needs or to stack them as your requirements arise.
Our Consultants can help you choose the right approach by understanding your regulatory landscape and offers you consulting on the most viable way forward with less red-tape* and no-nonsense payment options.
To make Business glide through this adversity in an economically viable manner, SENSIPLE's flexible pricing and quick deployment aid you to stay ahead of the curve for the times ahead with the regulatory chaos.
Write back to us on info@sensiple.com, let us ease this regulatory journey ahead for you.