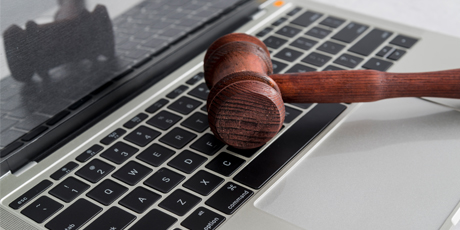 Tackling SEBI regulatory challenges & enabling compliance workflows
Of late, you might have noticed a new negative surge has hit the Indian equity market leading to fraudulent trade practices and stock price rigging. SEBI, the regulatory body for the Indian capital market, investigated more than 30 cases of insider trading in 2016-2017 alone. The incidents of insider trading are ever-increasing, and with the alleged leakage of Unpublished Price Sensitive Information (UPSI), the market and traders suffered negative impacts. Not only are such acts damaging the stock prices but, it is also stripping the investors from receiving the full return of their investment.
Though SEBI always kept an eye on strict implementation of the existing regulation of Insider trading, but they also aimed to keep the regulatory acts up to date with the evolving market scenario. The (Prohibition of Insider Trading) Amendment Regulations, is a perfect example; though issued on 31st December 2018, the regulatory body issued new amendments owing to the increasing monetary duplicities with effect from 1st April 2019. Even in the presence of such strict regulations, SEBI recently imposed a penalty on nine entities for fraudulent trading practices.
Facing SEBI's Regulatory Challenges
There are many challenges that as a financial institution in India you must be ready to face, and to be able to be recognized as SEBI compliant. Of course, with an efficient RegTech support you can remain compliant to SEBI or other regulatory bodies. However here are the uncertainties that you must remain prepared for:
Frequent issuance of financial regulations by SEBI
Amendments and new circulars on the existing regulations
High overhead costs in terms of production and implementation of the solution to be compliant to SEBI norms.
High penalty charges if proved non-compliant with the regulations
Constraints of legacy systems and insufficient automation and digitization to meet the pace of regulatory changes
Absence of standardized approach, incompatible systems and inadequate integration of systems
Every challenge mentioned above will become more complicated in the future. It is hence very essential for financial institutions to have a long-term technical platform that will support end-to-end governance and regulatory compliance. The answer lies in digital analytics and compliance automation. With the help of the secure technology solution, an enterprise can collect data and automate report generation in the format and schedule as suggested by regulatory bodies like SEBI.
Compliance management with RegTechs
So, it is quite clear that there are enough regulations posted on Financial institutions by the regulatory bodies for trade monitoring. But owing to the frequent amendments with stringent implementation timeline, it becomes a burden for the organizations. Regulatory Technology (RegTech) hence came into practice in the FinTech ecosystem to enable them to remain compliant with the changing complex regulatory norms.
RegTech also helps in composite reduction of the compliance management cost. Right now, there are more than 1600 firms around the world who provide solutions and services to businesses in compliance management. The leading RegTech solution providers can accommodate regulations such as PSD2, MiFID II, 4MLD, and GDRP, and all of them will run in open APIs and SaaS models.
Compliance management system steered by RegTech can help you achieve the following:
Recognize regulators across the globe within different geographies and jurisdictions
Make periodic risk assessments and will scrutinize coherence with regulatory events and requirements
Map the action, as mentioned earlier, to the policies impacted by regulatory requirements.
Enable compliance workflow to satisfy regulatory needs
Indicate the probable risks and controls to management and regulators
Automated compliance workflow is the future
There have been some crucial shifts lately in the regulatory industry in post-Brexit time and the transitioning U.S governance. Moreover, with India emerging as a FinTech hub, regulatory norms by SEBI is expected to become more stringent and enormous, and automation can be a refuge for most of the financial institutions. Automated compliance workflow will not stop just at data collection; instead, it will fortify trade monitoring and surveillance with the help of predictive analytics, AI, and machine learning to identify any probable risks proactively. For example, identity verification though it seems to be automated, does need a manual review at the backend process. But with automated data capture verifying, a customer's identity would be a lot easier and error-free.
Finally, by an automated compliance workflow, it means much more than just easing out regulatory processes and increasing efficiency. It means a shift from the static data model where the database is open to security breaches. It means to create an adaptable system that is learning and updating perpetually. We intend to be compliant with the existing regulation as well as those of the future. Reach us, to learn more about transforming your organization's compliance process.