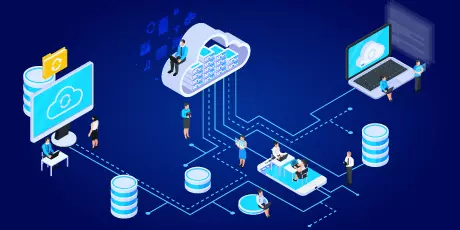 Cloud migration and modernization with Microsoft Azure
The emergence of the global pandemic impacted all businesses, making them migrate their IT infrastructure to the cloud for continued business operations. As companies began modernizing their technology stacks and migrating to the cloud, they started planning to evaluate how to maximize their cloud investments.
Companies need to practice a structured cloud migration and modernization approach to expand the benefits of cloud adoption. Understanding key challenges and desired outcomes can help achieve a tailored migration and modernization strategy. Driving an effective cloud strategy implementation requires unlocking innovative practices that pave the way for further innovation.
Azure is a highly resilient infrastructure globally, helping to focus on modernizing applications and offering security with world-class expertise and hybrid flexibility. Azure migration and modernization programs can simplify your journey by extending support in every transformation step.